2M Maroc, Abu Dhabi Drama 2, Abu Dhabi TV, Addounia TV, Aden, Aghapy TV, Ajman TV, Al Alamia, AL Amaken Drama, AL Anwar, AL Aoula Inter, Al Baghdadia, Al Bawadi, Al Beladi TV, Al Danah, Al EKhbaria, Al Farah, Al Fath, Al Ghadeer, Al Haqeqa, Al Dawliah, Al Haqiqa, AL Hayat, Al Hayat / Life Channel, Al Hayat Cinema, Al Hayat Series, Al Hurra, Al Hurra Iraq, Al Jadeed, Al Jazeera, Al Jazeera Children, Al Jazeera Documentary, Al Jazeera English, Al Jazeera Global, Al Jazeera Mubasher, Al Jazeera Sports, Al Jazeera Sports 1, Al Jazeera Sports 2, AL Lubnania, Al Maghribia, Al Manar TV, Al Masrawia, Al Mergab, Al Mergab 2, Al Mustakillah TV, Al Qethara, Al Rasheed, Al Saeda, AL Sahraa, AL Sumaria, Al Tejariah TV CH, Al Watan Plus, Al Yawm Palestine, Al Zahra, Alaan TV, Alaan TV, Alafasy 1, Alaqsa Satellite Channel, Alarabia, Alforat, Alhayat 2, Alkass, All TV, Al-Nadi, Alrai TV, AL-Rayah, Alwatan TV, ANB, Arabia, Arabian Gulf, Arabica TV, Arrabiaa, Arriadia, Ashorooq TV, Assadissa, Awtan, Baghdad TV, Bahrain 55, Bahrain Sport, Bahrain Sport 2, Bahrain TV, Baraem, BBC Arabic, Bedaya, Blue Nile Channel, Cairo Cinema, Cairo Drama, Claquette TV, CN Arabia, CNBC Arabiyah, CTV Coptic, Dream, Dream 2, Dream2, Dubai Racing, Dubai Sports 2, Dubai Sports Channel , Dubai TV, DW-TV Arabic, ESC Al Masriyah, FOX Movies, France 24 (in Arabic), Funoon Plus, Future News, Future TV International , Future USA, FX TV, Gali Kurdistan, Gear One, Hamasat TV, Hannibal, HCTV Somali, Huda TV, iFILM, Infinity TV, Iqraa TV, Iraqia TV, Jordan Satellite Channel, KANAL 4, Kirkuk TV, KNN, KNN Channel, Korek TV, Kurdistan TV, Kurdsat, LBC Europe, LBC Sat, Libya Al Ahrar, Libya Al Ahrar, Libya Al Hurra, Libya Al Watan, Libya Satellite Channel, Lybia Alriadya, Madani Channel, Mauritanian TV, Mazzika, Mazzika 1, Mazzika Zoom, Mazzika Zoom, MBC 1, MBC 2, MBC 3, MBC 4, MBC Action, MBC drama, MBC Max, MBC Persia, MBC Wanasah, Mecca, Medi1 Sat, Mehwer, Melody Aflam, Melody Aflam, Melody Arabia, Melody Drama, Melody Sports, Miracle Channel, Misrata, Modern Rewayat, Modern Sports, MTV Arabia, MTV Lebanon, Music Alhanen, Nat Geo Abudhabi, NBN, Nessma, Nickelodeon Arabic, Nile Cinema, Nile Comedy, Nile Culture, Nile Drama, Nile Drama 2, Nile Life, Nile News, Nile Sport, NileTV, Nojoom 2, Nojoom 3, Nojoom 4, Noor Dubai, Noor Dubai, Nour TV, Noursat Al Chabab, Oman, Oman TV2, One TV, Orient TV, Oscar Drama, Oscar Drama 2, OTV Egypt, OTV Lebanon, Palestine, Panorama Action, Panorama Comedy, Panorama Drama, Panorama Drama 2, Qatar TV, Rojhelat, Rotana Cinema, Rotana Masriya, Russia Al-Yaum, Rwaea TV, Sama Almosul, Sama Cinema, Sama Dubai, SAT7, Saudi – Sunnah, Saudi 1, Saudi 2, Saudi Sport, Sharaqiya, Sharja channel, Sheba, Shefaa TV, Space power , Speda, Star Cinema, Suroyo TV, Surroyo sat, Surroyo tv, Syria Medical TV, Syria News, Syria Satellite Channel , Syrian Drama TV, Tamazaght, Tawazon, Télé Liban, Tele Tchad, Time Cinema, Time Comedy, Top Movies TV, Tripolis TV, TRT Arabic, Tunisia World Television, Tunisie 21, Tunisie Nat, Tunisie Television 1, Tunsia TV, TV Algerie 3, TV5, Twenty Five, Yemen, Zagros, ZEE Aflam plus many radio stations.
Zaaptv Go Arabic App
Description
Facebook username and password list. All TV programming, video-streaming, apps and games were designed with the big screen in mind. Experience the high quality of 1080P videos, and live TV.
ZaapTV GO™ Watch Live Greek & Arabic IPTV channels, TV Shows, Movies and Events on your Android Device. All channels are Time-shifted to London Time, Usa East and Australia. ZaapTV GO™ brings you world class entertainment in a simple and easy-to-use package. ZAAPTV GO – 12 MONTH SUBSCRIPTION Archived Products, ZaapTV GO. 30$ 30 $ ZaapTV X with 2 Years Service GREEK or ARABIC – Youtube / Facebook / Kodi / Google Play Archived Products. ZaapTV GO™ Watch Live Greek & Arabic IPTV channels, TV Shows, Movies and Events on your Android Device. All channels are Time-shifted to London Time, Usa East and Australia. ZaapTV brings you world class entertainment in a simple and easy-to-use package. Enjoy channels like Mega, Alpha, Star, E4, RIK and many more Greek and Arabic channels. The single screen experience enables you to navigate through app with minimum clicks and enjoy your favorite programs anywhere, anytime, on your Android Device.
ZAAPTV GO Subscription. Home / ZAAPTV IPTV Receivers / zaapTV HD809N IPTV Receiver Arabic. ZaapTV HD809N IPTV Receiver Arabic. Old price: $ 299.95 $ 249.95. You save: $ 50.00 (17%) Save 17%. Ask a question Ships in one Day. Price in points: 12498 points. Reward points: points.
To get the high-quality Smart TV experience, connect your TV with the ZAAPTV GREEK device, add high-speed internet (Wi-Fi or Ethernet), and your TV connected experience will begin.
CHANNELS:
Our channel lineup includes Greek and Cypriot channels, featuring Mega Cosmos, Alpha Sat, Star International, ERT, 4E, RIKSAT, Sigma and many more!
With news, sports, series, dramas, talk shows and so much more, there is always something for everyone to watch!
Check out our featured Greek and Cypriot channels below!
FEATURES:
Up to Full HD 1080p
Built in Wireless Network Adapter
Very fast zapping
Amazing remote control
PRODUCT SPECIFICATIONS:
Length: 128mm / 5.04in.
Width: 127mm / 5.00in.
Height: 26mm / 1.02in.
OPERATING SYSTEM:
ZAAPTV™ OS 32-bit,
HARDWARE SPECIFICATIONS:
Chipset: ALi Corporation
Memory: DDR3
WIFI: Builtin 2.4G Wi-Fi 802.11. b/g/n
Zaaptv Go Arabic Tv Live
CONNECTIVITY:
1x USB Socket (A type)
1x Audio/Video analog output
1x HDMI Socket
1x LAN Socket (Mega)
Built-in WIFI (Adjustable WIFI antenna)
Zaaptv Go Arabic Translator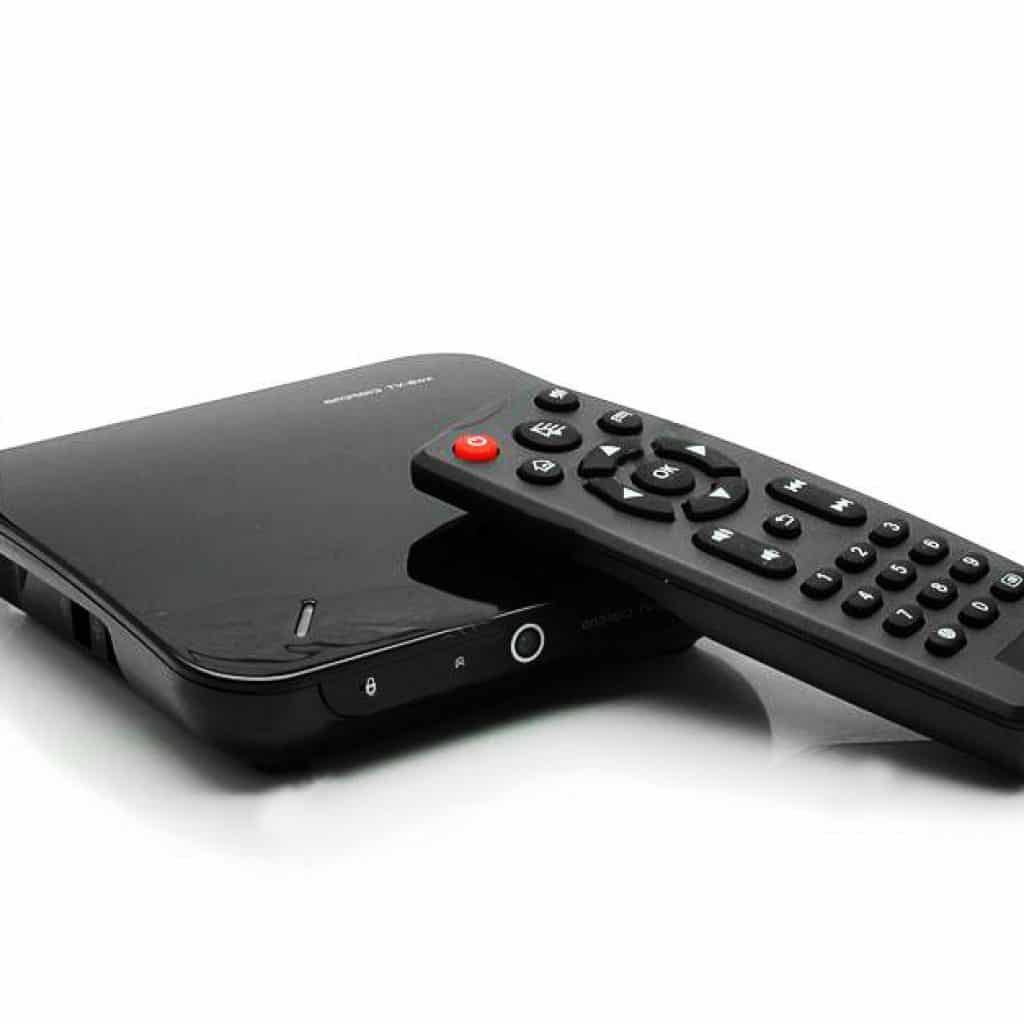 ACCESSORIES:
Instruction Manual
110V/220V Power adaptor with US/EU/UK/AU plug
HDMI cable
Ethernet cable
Remote Control with Batteries.